Pikesville Senior High School


Class Of 1975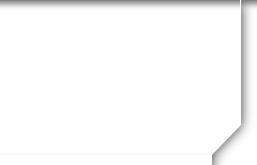 Not a member?
JOIN HERE
Find and click on your name.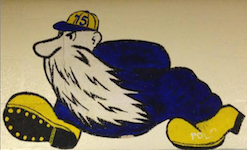 '75 – Best Alive!
Welcome to the Pikesville Senior High Class Of 1975 web site. What we get out of it depends on what we put into it.
We're also on Facebook!
ANNOUNCEMENTS
Hello fellow Classmates. We hope this message finds you and your families well.
We are so sad to report that Rocky (Doy) Jones recently lost his daughter Katherine to cancer. He and his family have chosen to honor her memory by participating in an event to raise funds for the Colorectal Cancer Alliance on November 10th. Please consider sending Rocky a message of support during this difficult time and if you can, help by making a donation to this worthy cause. Rocky and his family live in the Houston area.
Below is an email that he sent out today, October 3.
---
Friends & Family,
As many know, we recently lost our sweet Katherine to cancer. She was only thirty-one. This past Monday was her and William's second wedding anniversary. Their lives and plans forever changed by harsh and unforgiving realities. Too much awfulness if not for the overwhelming amount of love and support shared by everyone. And, oh, how Katherine was loved. How easy it has been to carry her indomitable spirit, smile and caring ways in our hearts and memories of her.
Katherine was stoically fierce about not letting cancer define her as she fought the fight. As a way to keep the fight going, we have allied with the Colorectal Cancer Alliance (CCA). They have been a great resource for us and their 'Never Too Young' campaign is something we have adopted as one way to honor Katherine's memory. What better way to not let cancer define you than through more awareness, early detection and improved treatments.
To keep getting the message out, the CCA needs our help. They are hosting the Dallas/FT. Worth Undy RunWalk on Saturday, November 10th at Levitt Pavilion in Arlington. We have put together a team for the race and would love for everyone to join us as we continue Katherine's fight for her.
Many have already been more than generous and we cannot thank you enough. If you can, please support our involvement in the Undy RunWalk with a tax-deductible donation. Your support will help us prevent colorectal cancer and save lives. Click the link below for more information and/or donate. Feel free to pass along to anyone who you think might be interested.
https://fundraise.ccalliance.org/2018dfw/katieburd
Love to all,
Katieburd's family
Bonnie & Rocky Jones
---
---
We have recently learned of the passing of another classmate - Gail Goldberg Jacobs on September 23, 2018. Please feel free to share any memories of Gail on our "In Memory" page. We send our condolences to Gail's family and friends at this sad time.
---
Please note that we've created a new page to let everyone know about classmate-organized important events! Click on the Classmate Events tab to the left. If you would like to let the group know about an upcoming event, go to "Post Announcement" under Member Functions on the left after you log in. Webmasters retain the right to edit or delete as appropriate. Thanks.
---
Well, that was fun!
Thanks to all of you who made our 40-Year Reunion what it was. The hosts, the planners, the volunteers, the attendees, and anyone and everyone else who contributed an idea, a thought, or an encouraging word. Watch the Reunion web page for "official" party photos, as well as links to a few albums posted by classmates.
Wish the party would never end? It's still going on in the forums (or at least it can be if you want it to). Also, we have a few suggestions for sharing your photos (there isn't room for very many of them on this website).
Keep on Truckin'!
---
Having Trouble With The Website?
You won't be able to open the 40-Year Reunion page to get the details and purchase tickets if you're not logged in, and you can't log in until you've registered.
To register on the site, click the JOIN HERE link below the green Log In button on the right side of the home page. Find your name, click on it, and off you go. If you start to register but stop part-way through, you may have to start over; click JOIN HERE again and check your name.
If you registered on the website a while back but have lost your password, click the Forgot Password? link and check your email for instructions.
If you are still having problems, give us a holler at the Contact Us link on the top menu or send an email to webmaster [at] pikesville75 [dot] info and we will try to get everything straightened out.
---
Let us know what you think of your class website, and what you'd like to see here. There's a Contact Us link up on the menu bar, or you can send an email to info (The Management) or webmaster (tech support).